Hunter Valley Wine Tasting Tours – Tour Cafe Lunch Option



Enjoy a cafe lunch with your Hunter

Valley wine tour

or purchase your own lunch on the day

Our full day Hunter Valley wine tours stop for lunch at Four Pines at The Farm at the Hunter Resort.  Choose from the group tour cafe sharing lunch for $30 per person or buy your own lunch from all day dining menu.
When booking a private group wine tour you are welcome to dine at any cafe or restaurant of your choice in the Hunter.


Lunch at Four Pines at the Farm
at the Hunter Resort  Cost:  $30 per person

Enjoy the group tour cafe lunch with your choice of a glass of house wine, middy of beer or juice.
A table will be reserved in the restaurant area for guests who do the tour cafe lunch.

Spring-Summer Tour Group Menu 2021-2022
Choose one of the following dishes:
12 Hour Slow Cooked Beef Cheek
with fat roasted potatoes, confit garlic, peas and stout jus  GF, NF
Beer battered Barramundi
served with fries, aioli and lemon
Brisket Burger
with bacon, cheddar, pickles and homemade BBQ sauce served with fries
BBQ Chicken Pizza
with bacon, mushrooms, spanish onion and mozarella
(GF base available – please request in advance)
Mediterranean Pizza
with roasted peppers, olives, rocket, feta and mozarella  V
(GF base available – please request in advance)

Herb Roasted Field Mushrooms
with dukkha pumpkin, pickled zucchini, carmelized onion and local virgin olive oil  VN, GF, DF
Grape and Pancetta Salad
with honey mustard drizzle  GF, DF
Enjoy a glass of house wine, pony of beer or soft drink with your meal
GF – Gluten Free        V – Vegetarian        D – Dairy Free
VN – Vegan      NF – Nut Free
Gluten free pizza bases available on request.
For any other dietary requirements – please advise at the time of booking.
4 Pines at The Farm 
For those guests that wish to purchase their own lunch on the day, check out the 4 Pines at the Farm menu where you can make and purchase your own  lunch selection on the day.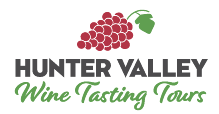 1800 400 008
International +61 2 9550 2100
108 Mitchell Avenue Kurri Kurri NSW 2327