Hunter Valley Wine Tasting Tours 

Hunter Valley Wine Tours – NSW Dine & Discover Vouchers 
You are welcome to use your "NSW Discover Voucher" at Hunter Valley Wine Tasting Tours.
The NSW program has been extended to 30th June 2022
Booking with the Dine & Discover NSW Program
The NSW Government has launched Dine and Discover NSW to support registered businesses, impacted by COVID-19.
This scheme is the first of its kind in Australia. The aim is to stimulate the economy by encouraging NSW residents to spend in the hospitality, arts and tourism industries. Another aim is to support local jobs. Make your booking online via our website. Please add a comment in your booking in the "Comments / Special Requirements" box that you wish to use your Discover voucher.
On the day of the tour, we will collect payment from you for the tour.
Please present your Discover voucher to your driver/guide, and we will either scan your QR code or enter the unique code of your discover voucher and give you a credit for $25 against the cost of your tour.
Questions and Answers:
Does my customer need to redeem the whole voucher amount in one transaction?
Yes.
Each individual voucher must be redeemed in a single transaction. Your customer can also only redeem one voucher at your business per day.
Can different customers split the bill and combine their vouchers to pay it?
Yes.
Customers can combine their vouchers towards the same bill. However, each customer can only redeem one voucher at your business per day.You'll need to scan each voucher to pay for the total sale amount your customers' spend in the transaction.
Can my customer use a voucher combined with another payment method?
Yes.
If the total sale amount or bill is greater than $25, your customer needs to make up the difference using other payment methods you usually accept.
Are vouchers transferrable between customers?
No.
Vouchers must be used by the person who has registered to receive the voucher.
Vouchers cannot be transferred to or used by anyone else other than the registered recipient.
Who can I tell a customer to call to resolve a voucher issue?
Contact Service NSW on 13 77 88.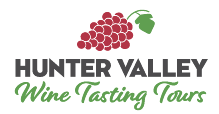 1800 400 008
International +61 2 9550 2100
108 Mitchell Avenue Kurri Kurri NSW 2327